Dinner in the Sky is a Belgian based novelty restaurant which used a crane to hoist its diners, table, and waiting staff 150 feet into the air. Forbes magazine called it one of the world's ten most unusual restaurants. Dinner in the Sky has mobile services available in 15 nations, and has operated in various cities including Paris and Las Vegas.
there are accomodates 22 people around the table at every session with three staff in the middle (chef, waiter, entertaint). Just to give you an example: this means that, at a rate of 2 sessions per hour, more than 350 people could have access to this exceptional platform, or only 22 if you want an exclusive VIP event.
Dinner in the Sky is hosted at a table suspended at a height of 50 metres, by a team of professionals. Benji Fun, our partner in this event, is the worldwide leader for this type of activity.
Dinner in the Sky is a product developped by Events in the Sky according to 2 Gold Words: Exclusivity and Safety.

We do want to provide our clients with the most exclusive experiences ever dreamt in a total safe way. All our concepts are designed according German norm DIN 4112. Products are built in Belgium under control of Rheinland TÜV. This obsession for safety is probably one of the reasons why Dinner in the Sky is now operated in more than 15 countries and got the official authorisations from the toughest countries such as US, Canada, Australia, South-Africa. Let's see another photograph/picture about "Dinner In The Sky at Belgium"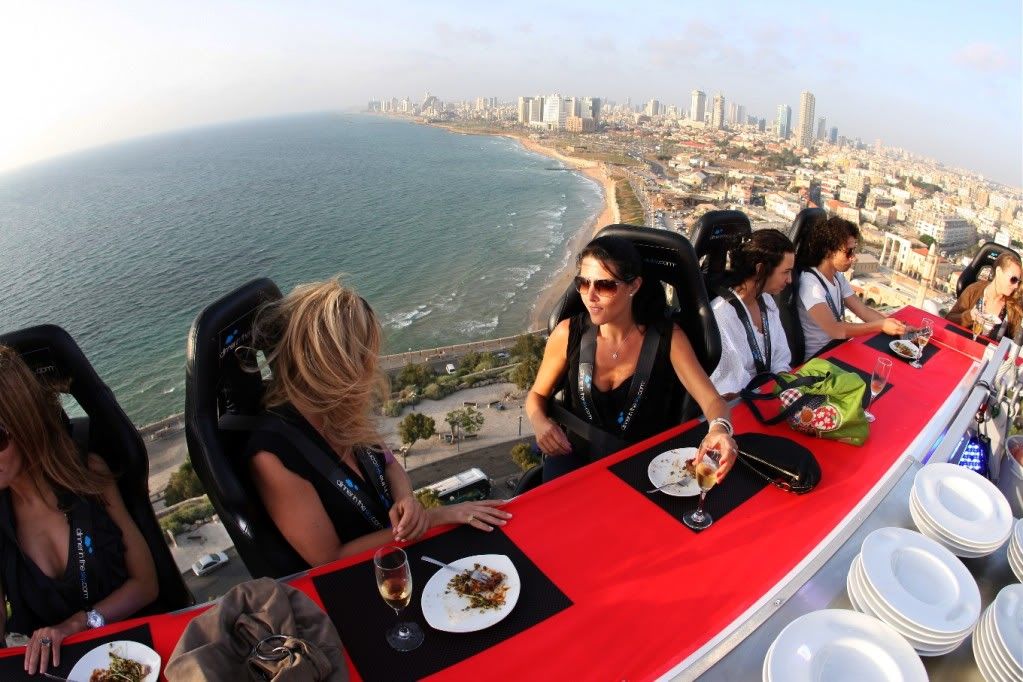 we are also show you the video about "Dinner In The Sky at Belgium"